7 Telltale Signs of a Good Digital Agency to Look Out For
Oct 26
It might be challenging to distinguish between good and bad digital agencies when looking for the best one to work with. There are numerous agencies that advertise that they can meet your demands, but how do you know which one is best for you? In this post, we'll go over seven indicators that a digital agency is worthwhile to work with. If they demonstrate any of these traits, they are worth considering for your time and money.
7 Signs a Digital Agency is Worth Working With
Sign No. 1: They Have a Variety of Clients
Take a hard look at the client list of any digital agency you're thinking of working with. A quality agency will serve a variety of clients, including small and mid-sized enterprises as well as certain large corporations. This shows that they are adaptable and experienced enough to handle demands from companies of different sizes.
Additionally, a varied customer list implies that the agency can manage a range of other digital marketing responsibilities. The agency's diverse clientele is another sign that it is well-rounded and capable of offering all-encompassing services.
Sign no. 2: They are results-driven
A results-driven digital agency is concentrated on providing their clients with the finest results. They desire to see their clients thrive rather than just finishing a project or checking off a deliverable. This implies that they continually assess how to enhance the effectiveness of their campaigns and tactics and that they monitor results to make sure that advancements are being made. Once you partner with a results-driven agency, you can be assure that they're constantly considering how to maximize your budget and provide the highest potential return on investment.
Sign no. 3: They Take Initiative
Any company that wants to stay competitive is constantly searching for fresh chances. A good digital agency shares the same characteristics. They're constantly seeking for fresh approaches to support their clients' success. They constantly search for new technologies and digital marketing strategies to keep ahead of the curve. As a result, they frequently are the first to learn about fresh trends and business advancements.
Simply put, this means that a strong digital business can quickly modify its strategies to seize any new opportunity. Additionally, they are typically considerably more proactive than other sorts of agencies because they are constantly seeking for new ways to assist their clients in succeeding.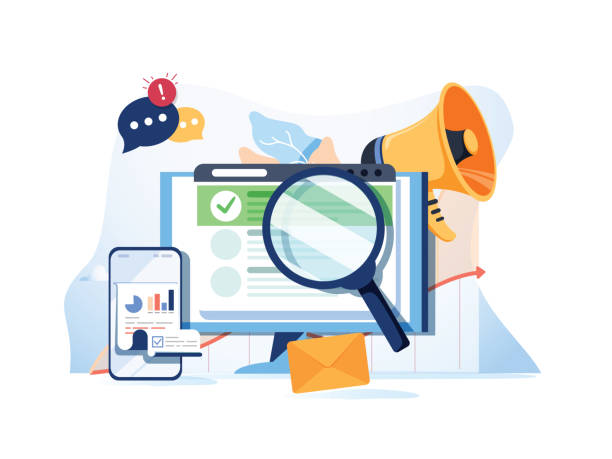 Sign No. 4: They Provide a Full Range of Digital Marketing Services
You might require a digital agency that provides more than one service, depending on your objectives. For instance, if you want to boost your website's SEO, you'll need an agency with expertise in this field. But there are numerous other channels and tactics that may be used to reach your target audience in addition to SEO, which is just one component of digital marketing.
A competent digital agency will provide a wide range of services that can be tailored to your unique requirements. This covers everything from email marketing to social media marketing to web creation. All of your digital marketing requirements will be met if you deal with an agency that provides a whole range of services.
Sign No. 5: They are Experienced
A seasoned digital agency will be able to provide their clients a wide range of data and insight. They have extensive experience in the field and are aware of what works and what doesn't. They can therefore offer helpful direction and advice that will enable you to stay clear of typical errors and maximize your financial resources.
A seasoned digital agency will also have a broad network of business contacts. When it comes to launching a new campaign or gaining access to special chances, this can be very beneficial. Look for an agency with a plethora of experience if you want to ensure that you have the highest chance of success.
Sign No. 6: They're Flexible
Any reputable digital agency will be adaptable in how they deal with you. They must to be flexible enough to deal with your time constraints and deadlines, as well as accepting of project scope adjustments. A flexible digital agency will modify their strategies to fit your demands rather than attempting to shape you into their mold. This level of adaptability is necessary to make a collaboration succeed.
This demonstrates the agency's commitment to realizing your objectives and guaranteeing your fulfillment with the finished product. Working with an agency that is rigid or resistant to change is not worthwhile. In order to secure a good end, look for an agency that is open to discussion and prepared to modify their plans.
Sign No. 7: They Display a Professional Attitude
Working with an agency that has a positive attitude and a professional demeanor is crucial, just like in any other business partnership. The quick-paced world of digital marketing makes this even more crucial. A competent agency will always be receptive to your demands and eager to take further measures to assure your pleasure. The bottom line is that a quality digital agency will function as an actual business partner for you. 
Final Remarks
There are a few essential indicators to look for when trying to choose a reliable digital agency. You can spot a worthwhile agency by looking for these seven indicators. An established and trustworthy digital agency can be an important business companion. They can help you attain your objectives by offering you the direction and encouragement you need. You may be certain you've found a winner if you're looking for an agency that satisfies every one of these requirements.